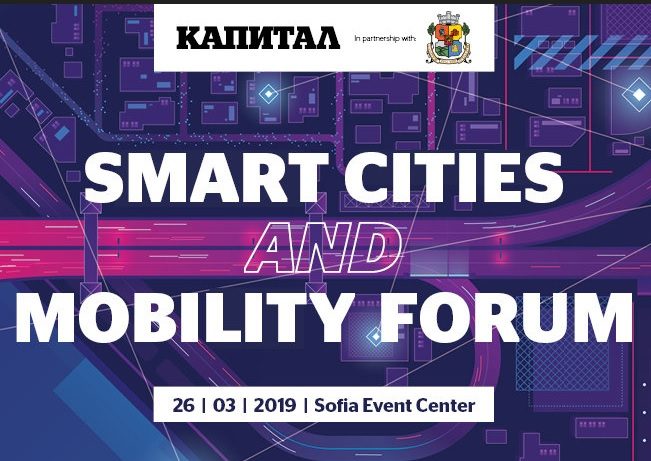 The annual SMART CITIES AND MOBILITY FORUM is already becoming the leading platform in SEE for the transforming mobility and urban living concepts. It is a meetup of the policy, business and citizen sectors, where you can get up to date with and explore new trends, business models and policies in urban development and mobility technology.
Key topics:
– smart city management
– green, electrical, autonomous mobility
– smart utilities
– smart and sustainable buildings and homes
Bulgarian Association of Electric Vehicles (BAEPS) invited AVER to attend the Smart Cities and Mobility Forum in Sofia on 24 March, which is organized in cooperation with one of the leading media groups in Bulgaria.
Over 200 participants have confirmed their participation. Last years some of the leading stakeholders in the mobility and electromobility industry were presented – Car2Go, EOn, SHell, ENEL, etc.
2019-03-26 09:00
2019-03-26 17:00
Europe/Bucharest
Smart Cities and Mobility Forum Sofia
On March 26th, the SMART CITIES AND MOBILITY Forum will bring together experts from businesses and municipalities from the UK, Finland, Germany, the Czech Republic, the Netherlands, Austria and beyond to talk about the future mobility and smart cities
Sofia Event Center
admin@aver.ro