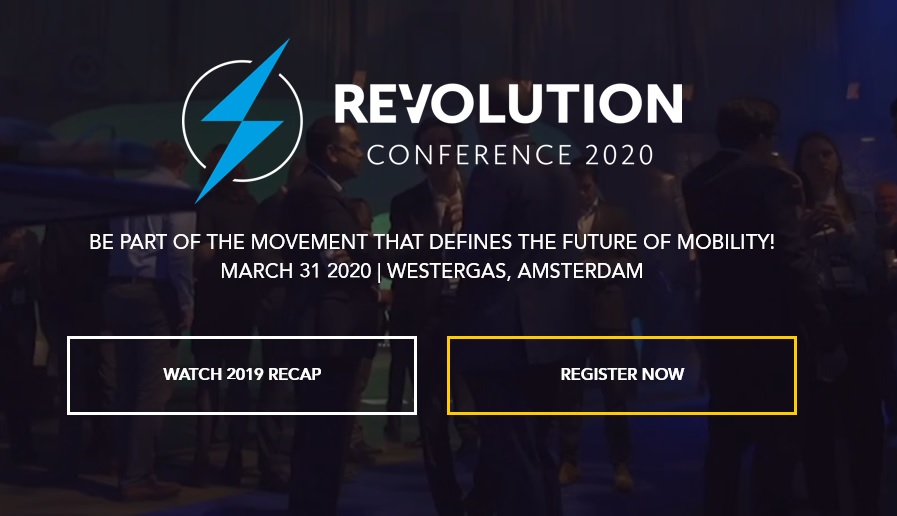 THOUSANDS OF CLEANTECH EXPERTS ARE JOINING FORCES TO MAKE MOBILITY SUSTAINABLE.
WE CELEBRATE THIS MOVEMENT AT REVOLUTION, THE IDEA-SHARING AND NETWORKING EVENT FOR THE EMOBILITY INDUSTRY AND BEYOND.
Get inspired
A great keynote fascinates, it moves you and it still pops up in your mind months later, giving you new direction and energy. You hear yourself reciting what you've taken away to your colleagues and your loved ones. What you've experienced is just that impressive. Expect those mind-blowing keynotes at REVOLUTION Conference, the event about the future of mobility. Electrifying, world class talks from industry forerunners and inspiring leaders. You will not be disappointed, we promise.
WORK ON THE NEXT BIG THING
Not only do you want to hear the worlds best speakers at this mobility event. You want to connect to others and work on the matter that's crucial to you and your company. You want to be in close contact with industry experts and learn from them what you need to know to take the next step. You want to dive deeper into fascinating topics. That's why at REVOLUTION Conference you'll enjoy carefully crafted and highly interactive workshops designed to do exactly that.
Do business
At the REVOLUTION Conference the sustainable community meets. That means that literally everyone present will have knowledge, connections or business opportunities that can be valuable to you. Meet professionals from all over the globe, discuss the future of mobility, grow your network and leave with opportunities you didn't have before the REVOLUTION Conference.
MEET the REVOLUTION CONFERENCE 2020 SPEAKERS
Chelsea Sexton,EV advocate & consultant,Independent
ROGER ATKINS,Founder,Electric Vehicles Outlook Ltd
ANDRÉ BORSCHBERG,CO-FOUNDER, CEO & PILOT,SOLAR IMPULSE
ROBIN CHASE,FOUNDER AND FORMER CEO,ZIPCAR
GIOVANNI PALAZZO,PRESIDENT AND CEO,ELECTRIFY AMERICA, LLC
Bernice Notenboom,Polar Explorer and Climate Journalist,Independent
SAMAR SINGLA,FOUNDER & CEO,JUGNOO
ANGELIKA SODIAN,FORMER MANAGING DIRECTOR,NIO UK
KRISTOF VEREENOOGHE,CEO,EVBox
Sharon Dijksma,Deputy Mayor,City of Amsterdam
Anja van Niersen,Chairman,Allego
Colin McKerracher,Head of Advanced Transport,Bloomberg
---
2020-03-30 09:00
2020-03-30 19:00
Europe/Bucharest
Revolution 2020
THOUSANDS OF CLEANTECH EXPERTS ARE JOINING FORCES TO MAKE MOBILITY SUSTAINABLE. WE CELEBRATE THIS MOVEMENT AT REVOLUTION, THE IDEA-SHARING AND NETWORKING EVENT FOR THE EMOBILITY INDUSTRY AND BEYOND. Get inspired A great keynote fascinates, it moves you and it still pops up in your mind months later, giving you new direction and energy. You hear […]
Amsterdam
admin@aver.ro