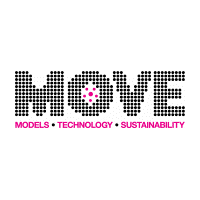 MOVE brings together the people and companies redefining the transport industry around the world: MOVE in London, MOVE America in Austin and MOVE Asia in Singapore. Now in its third year, MOVE has grown to over 10,000 attendees. It has become the event for founders and CEOs of the world's most influential companies in urban mobility to come together and let us know: what is next.
https://www.terrapinn.com/exhibition/move/index.stm
A collective number of 10,000+ attendees and are aiming to get 10,000 to our show on November, 9-10.
Notable speakers confirmed already:
Peter Rawlinson, CEO & Former Chief Engineer Tesla Model S, Lucid Motors
Avinash Rugoobur, President, ARRIVAL
Hui Zhang, VP Europe, NIO
Nicolas Brusson, CEO, BlaBlaCar
Chuck Price, CPO, TuSimple
Henrik Fisker, Co-Founder & CEO, Fisker Inc
Geeta Gupta-Fisker, Co-Founder & CFO, Fisker Inc.
Rupert Mitchell, CSO, WM Motor
Sam Zaid, CEO, Getaround
Martin Varsavsky, CEO, Goggo Network
Sohaila Ouffata, Director of Platform, BMW iVentures
Sponsors already involved with the show: Shell, Vaimoo, BP, Hogan Lovells, Adyen, Instant System, Vulog, Mobimeo, Caburn Group, Mobileye, PredictHQ, Tranzer, Centrica, Bestmile, Swobbee, Has-to-be
MOVE themes:
City Freight – Ticketing, Revenue & Payments – Tech, Data & Innovation – Business Models & MAAS – Auto Futures – Smart Cities & Infrastructure – Air – Smart Traffic – Bus Trans – Connectivity – Metro Rail – Autonomous Vehicles – Energy & Charging – Battery Tech – Security, Liability & Regulation – Mapping & GIS – Truck Tech – Micro Mobility & Ability
Website: https://www.terrapinn.com/exhibition/move/index.stm
2021-11-09 09:00
2021-11-09 18:00
Europe/Bucharest
MOVE
MOVE brings together the people and companies redefining the transport industry around the world: MOVE in London, MOVE America in Austin and MOVE Asia in Singapore. Now in its third year, MOVE has grown to over 10,000 attendees. It has become the event for founders and CEOs of the world's most influential companies in urban […]
London
admin@aver.ro