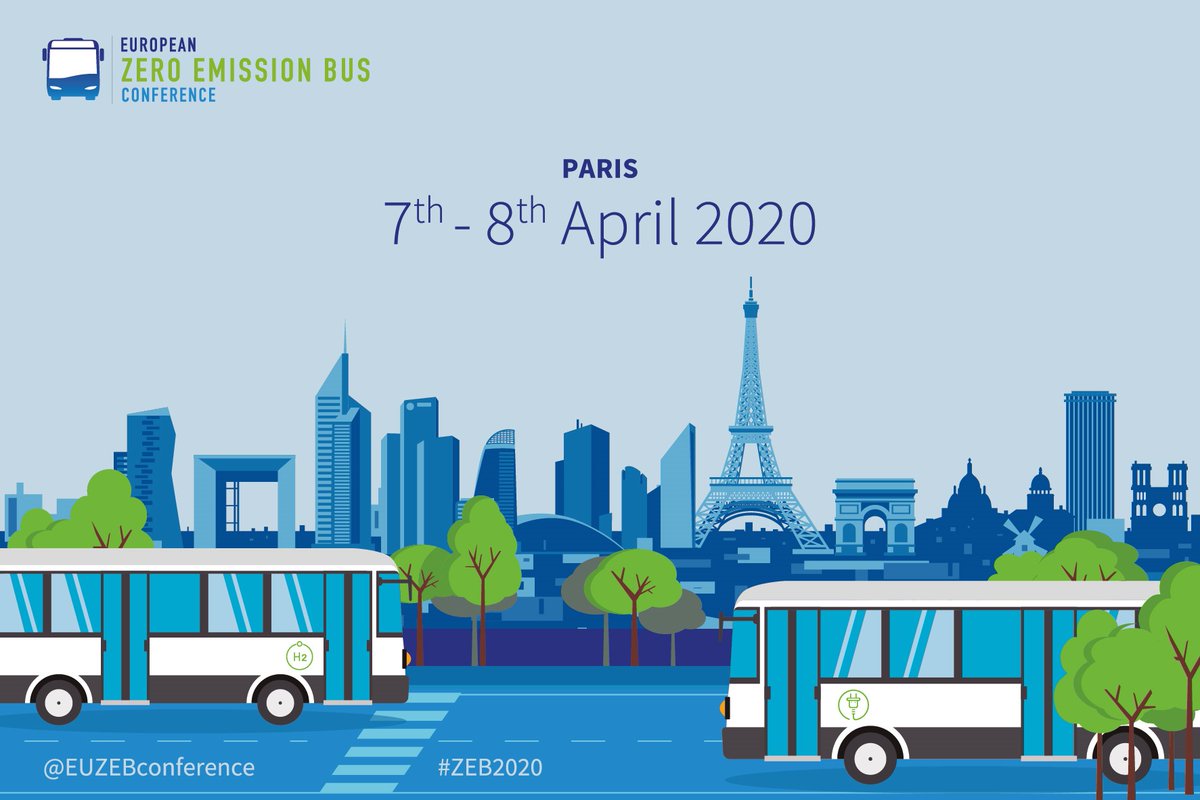 The Paris Zero Emission Bus Conference follows the successful 2nd edition held in Cologne, Germany, in November 2018. Over 360 global stakeholders representing 220 organisations attended the event.
Expert speakers debated routes to commercialisation and discussed technological readiness of the two zero emission options: battery and fuel cell buses.

ZEB 2020 will call on European manufacturers, policy makers and operators to scale up their zero emission ambitions to become global leaders in the transition to a zero-emission society.
Register here : https://zeroemissionbusconference.eu/
2020-04-07 08:00
2020-04-07 18:00
Europe/Bucharest
EU Zero Emissions Bus Conference
The Paris Zero Emission Bus Conference follows the successful 2nd edition held in Cologne, Germany, in November 2018. Over 360 global stakeholders representing 220 organisations attended the event. Expert speakers debated routes to commercialisation and discussed technological readiness of the two zero emission options: battery and fuel cell buses. ZEB 2020 will call on European […]
Paris
admin@aver.ro